If you notice that your foundation is cracked or damaged, your first thought may be that you have to have it replaced. Perhaps the damage looks unsightly or causes other problems with your home, like a leaking basement. However, it would be best if you didn't act hastily here. A full-fledged foundation replacement should only be considered if the slab or other supports are severely damaged and a hazard. The reason for this is that it won't solve the problem. 
The root cause of many foundation problems is the soil, not the foundation itself. Not addressing this will result in issues returning, even if you replace the foundation. 
Whether or not you choose home foundation repair or replace the foundation is your decision; however, it's vital to resolve the underlying problem. Permanent solutions should be the goal for you and whoever you hire.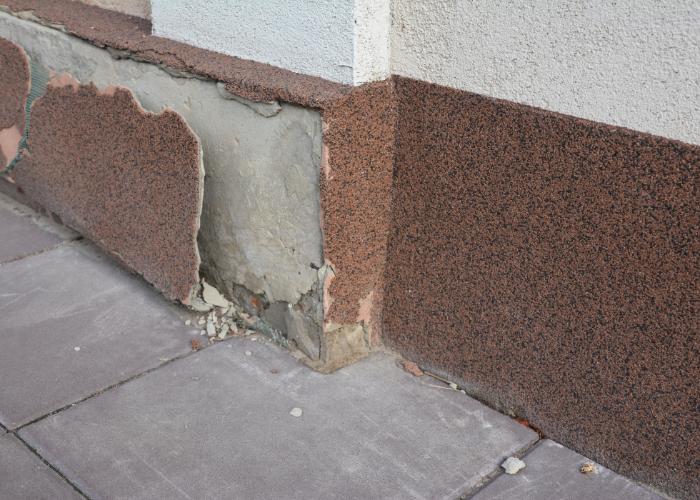 What Is A Foundation?
A foundation is the structural support system of a house. It is the bottommost part of the house's structure and is typically made of concrete or wood. The foundation supports the house's entire weight, including everything from people to furniture to appliances. The foundation also provides lateral support, preventing excessive movement in all directions.
The purpose of a foundation is to provide a solid base upon which your home can be built. This prevents shifting and cracking, which could cause damage to your home or even make it uninhabitable. In addition, a good foundation will ensure that your home lasts for years to come!
What Causes Foundation Problems?
It's important to know what makes your house tick—especially regarding the foundation! The structure supports your home, so keeping it in tip-top shape is essential.
Foundation settlement is the movement your home experiences when the soil beneath it shrinks, settles, or can no longer support the structure's weight. Changes that occur in those soils, such as drying and shrinking, wetting and softening, compacting and swelling, all affect the foundation's stability, strength, and overall condition.
A foundation with bowing and buckling walls show signs of damage caused by expansive soils. When clay-rich soils absorb moisture, their volume increases dramatically. This can increase pressure on your home's foundation walls by thousands of pounds, causing walls to bow and buckle inward.
If your home is experiencing foundation issues, it will not fix itself. As the constant cycle of wet and dry periods continues, your home will likely experience ongoing damage. The sooner the problem is set, the better!
Foundation Replacement
If you're experiencing foundation problems, you might consider a complete foundation replacement. However, before you make that decision, we thought we'd take a moment to explain what a total foundation replacement means.
With a total foundation replacement, heavy equipment is brought in to excavate the soil around your home, exposing the foundation. Anything around your house - porches, stairs, gardens, and other foliage - will be removed. Likewise, anything around the foundation, such as porches, steps, gardens, walkways, and vegetation, would be removed.
The house would need to be "jacked up" on temporary supports as the foundation walls and slab floor are removed. Then, after the new foundation is built, the house is lowered into place, the soil is replaced, and the landscape details are restored as much as possible.
This process is disruptive, time-consuming, and much more expensive than foundation repair.
Foundation Repair
If you have noticed cracks in your walls or if your foundation seems to be sinking, your foundation is likely damaged. A thorough inspection can tell you the problem and how it can be solved.
Foundation repair can be performed year-round, and many repairs take a day to complete. Our foundation products include a 25-Year Manufacturer's Warranty and our performance warranty.
After a thorough foundation inspection, the contractor will explain how and why the damage occurred and how specialized materials and techniques can be used to make permanent repairs. There are a variety of solutions available. For example, foundation wall anchors may be the best solution if you have to buck foundation walls. On the other hand, foundation piers would be a better option if foundation settlement is the issue.
Should You Repair Or Replace Your Foundation?
Foundation problems are common in older homes and in new ones, too.
Consumer Reports has shown that an alarming 15% of newly constructed homes also experience structural problems. These problems usually have two causes: poor construction quality and houses built on poorly compacted fill soils.
While there are some extreme cases where a foundation can't be fixed, we recommend repairing the foundation whenever possible. Not only is a total foundation replacement extremely costly and disruptive, but it also doesn't address the trustworthy source of the problem: foundation soils.
You can expect the same results if you build a new foundation on the same troublesome soil. The new foundation will fail over time, just like the original.
Why Is Foundation Repair Better Than Foundation Replacement?
Our foundation repair strategy is more than just a patch job.
We consider problematic soils and site conditions so that the original problems don't reoccur.
For example, push piers to extend deep below your foundation, past poor supporting soils, down to bedrock, or competent strata to stop settlement and permanently support your foundation.
As another option, wall anchors counteract the inward pressure of expanding soil by reaching beyond your foundation walls.
Contact The Foundation Repair Experts Today!
We're the team your need at Total Foundation Repair San Antonio! We've been fixing foundations for over 20 years, and we're confident we can fix yours too. We'll give you a free estimate on the spot, so you can see how much your project will cost before you start. And we guarantee our artistry for as long as you own your home. So don't put up with a sinking foundation any longer! Contact us today to schedule an appointment or get a quote.